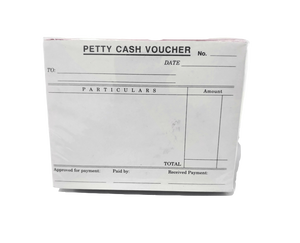 Petty Cash Voucher Pad allows you to record and keep track of petty cash payments. Each voucher pre-printed with space for payees, date, voucher number and signature, plus columns for description and the amount of cash paid. Ideal for home, business, shop and office usage.
UOM: Sheet
Item Packing Size: 50sht/pd
Price is for 1 pad
* Actual product packaging may differ from that shown on the website. We don't personally count the sheets per pad and we can't guarantee the accuracy of the manufacturer's machine count.